FIRST set up your mail account on your eXeTel facilities area.
Open EUDORA. From the main (top) menu select, Special then Settings:
(NOTE: as you scroll over boxes Eudora will tell you what should be put into them.)
Getting Started is highlighted: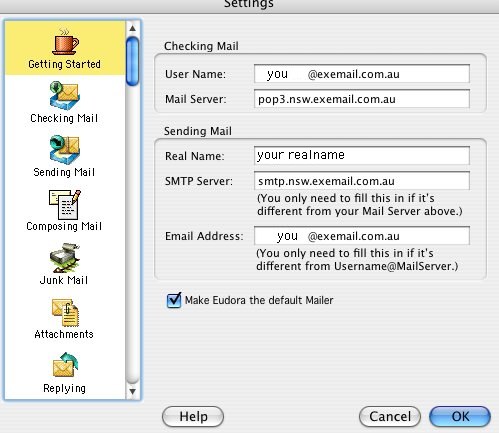 Note that your email address is the SAME as your USERNAME
Click on Checking Mail: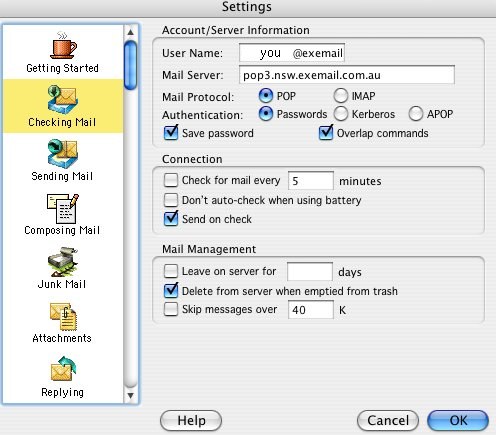 Note that Eudora will auto-fill your User Name & Mail Server. Click on sending Mail: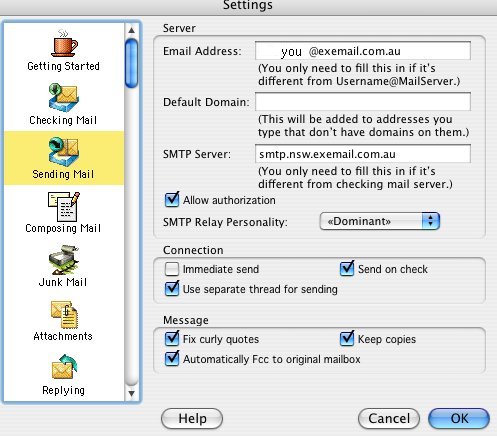 Eudora will auto-fill your data. Click on Composing Mail: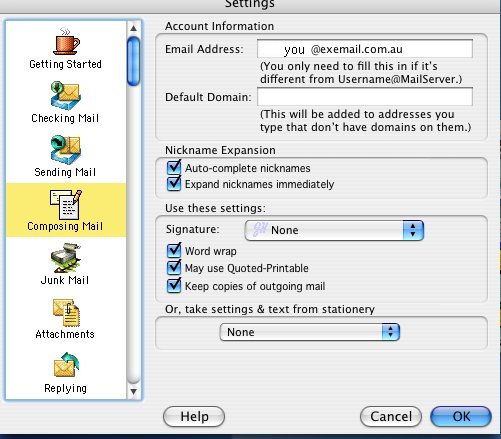 Eudora will auto-fill your data. Here you can select signatures or stationary to add to mail.
Click on Hosts: Eudora will auto-fill your data.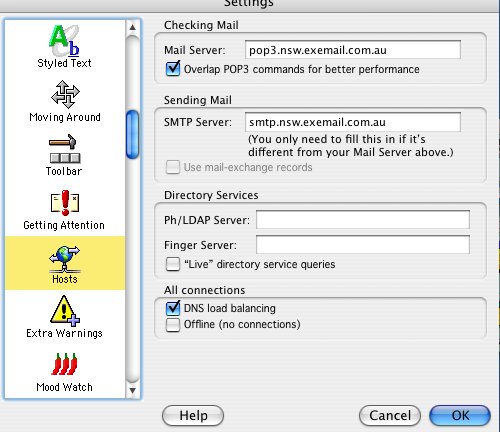 ADDING ACCOUNTS:
Eudora calls other users "Personalities." To add these, scroll down to Personalities: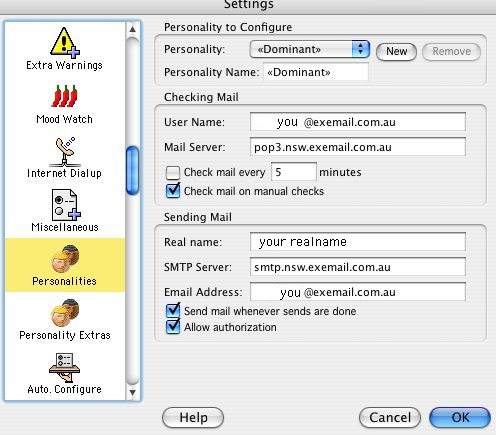 This will be you, the Dominant personality. Click on New: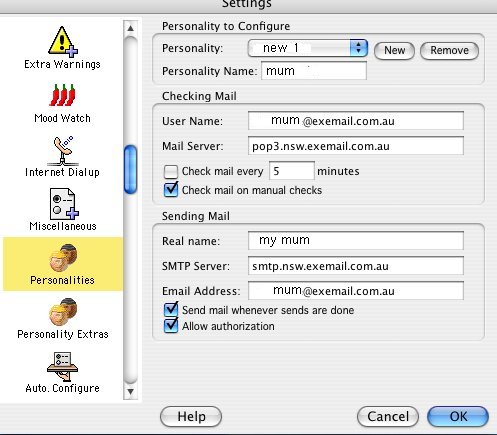 Type in the name of the new Personality and the User Name and Email Address (BOTH the same as you have set up on the eXeTel users area.) Eudora will have auto-filled in the rest. You can do this for as many users you require.
NOTE:
When you first get mail you will be asked for a password FOR EACH PERSONALITY. Fill in your password(s).
CONNECTING TO OTHER ACCOUNTS TO GET MAIL:
Make a new personality to connect to another ISP. Suppose you have a mail account "iprimus."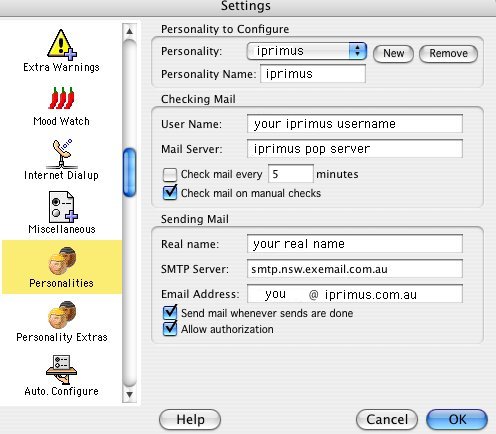 Create the new Personality (called iprimus above) and fill in your username and the pop-server address. Note Eudora auto-fills your eXeTel SMTP server for you.
You will also be asked for your password the first time Eudora checks mail from this account.
If you need more extensive information go HERE.