| | | |
| --- | --- | --- |
| OSX Mailer (this page) | | |
FIRST set up your mail account on your ISP facilities area.
MAC OS X MAIL SETUP (10.3.8 Panther)
Open mail programme. From top (Apple) menu select .. Mail / Preferences. Click Accounts: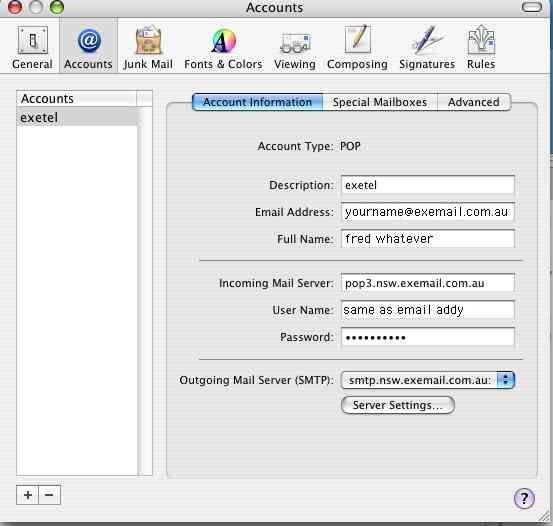 Note that your email address is the SAME as your USERNAME
Click on Server Settings: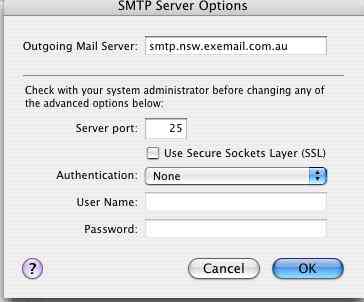 Fill as above. Close - click on OK
Click Advanced: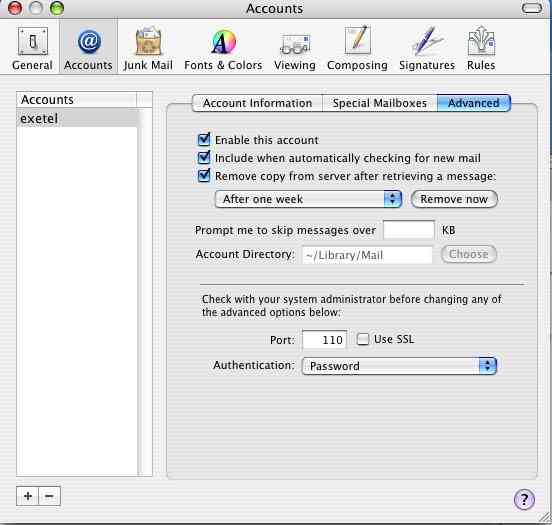 Fill as above.
When you first get mail you will (may) be asked for a password. Fill in your password then in that pane click on the box 'Add to Keychain' and the password will be saved in the Keychain.