| | |
| --- | --- |
| | The solution to your wish fulfilment |
TREASON -- Is STILL a CAPITAL OFFENCE!:
Maud's Letter:
"Dear television company.
The right of publisity by any media is, in times of war, TREESON if it divelges any informashun of a person, the persons place, what he is doing, who he belongs to or about to do. I did not, never did my sun, Fred, give you permisshun to show his pikcher on your programme on Iraq. I conten then that you are in contravening of your Privacy Polisy in showing the pikcher of my son, Fred, when he was a Bazeera, in Irak. Moreso, In an earlier age, when my Tom was alive, this kind of behavior would be considered TREASON. We don't use that word any more because we have abandoned it just for the media's protexion. They do not care but I do. Your pikcher below showed Sodom Insane how to kill my sun. You have committed TREASON and shud be hung for it. (My sun Cyril who said he made the pikcher showed me how to cutandpaistit)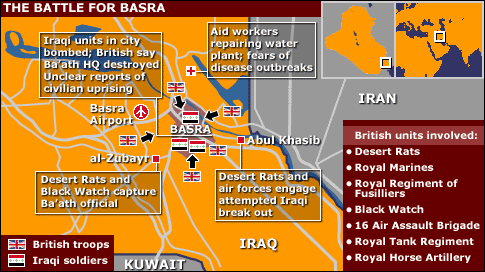 Please, Mr President Sodom Insane, here is a t-v pikcher that shows where my son Fred, and all our forces is at this moment.
I have put them words under YOUR pikcher becos that is what yo told Sodom Insane. (Cyril says I musnt do this becos its copyright to kill my son. I do not understand this.)
When I watch yore t-v I see live pikchers that soljers of Sodom sees as well. My naybor, who is an elektrik ingineer says Sodoms soljers can trangulate on the t-v signul and know the exact posishun wher the live pikcher is happening.
This pikcher and this trangulation contravenes the Treason Act of 1351, which forbids dispensing with constitutional enactments, and Article 20 of the International Covenant on Civil and Political Rights, which forbids engaging in propaganda to dispense with those enactments. (I dont understand this, but it must be good becos it comes from the peeple long ago (1351) when the media wasnt invented. (I copied and pisted it again))
I will be sending this to the Queen of England, as is my Will, as Her Loyal Subjict.
In my Will, I will be asking Her magesty, as a loyal subject, to stop what you, and all the other media are doing in killing our children soldiers for the sake of poperlarity rateings of the television.
Maud."
---
WHAT WAS THE RESULT OF THIS LETTER?
The televison company hierarchy, in "arse-saving", will disperse the blame?
After a long legal, verbal battle of little, "I"'s, Cyril will be deemed the culprit of committing TREASON and will be HUNG!
After all, his competence as a graphic artist, made the 'MAP', didn't it? He could have refused on the grounds that it would be TREASON, couldn't he?
Maud may have to bury TWO SONS, BECAUSE THE MEDIA APPEARS TO BE BEYOND TREASON!!
---
Comments invited. Click HERE. (Please have your mailer open.)
---
Lest We Forget
---

Mojave & Intel iMac i5 27"



---

Steve

---